Beall Springs
Baker / Beall cemetery
Sarah Beall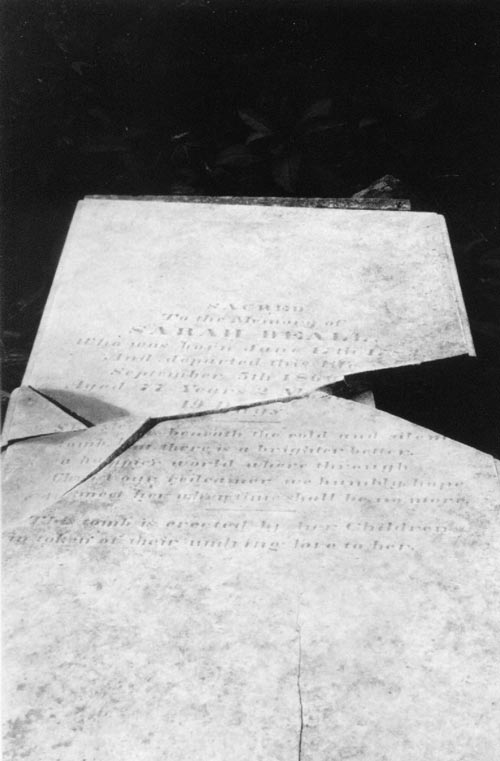 Photo: Chris Beall May 2003
SACRED
To the Memory of
SARAH BEALL
Who was born June 12th 1783,
And departed this life
September 5th 1860
Aged 77 Years, 2 Months, &
19 Days.
---
She sleeps beneath the cold and silent
tomb, but there is a brighter better,
a happier world where through
Christ our redeemer we humbly hope
to meet her when time shall be no more.
---
This tomb is erected by her children
in token of their undying love to her.